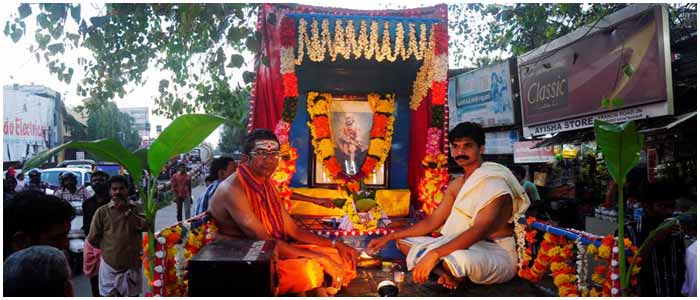 Maha Samadhi : 15th October 1918 was the day when SriShirdi Sai Baba attained Maha Samadhi. This was an Ekadhashi Day - the very next day of Vijayadashmi. At our Mission, on completion of Navarathri festivities Sri Shirdi Sai Baba's procession is taken in the city before culminating the functions. The Sai Baba Mission conducts bhajans, lectures, Sai Satcharitha recitation and different cultural activities during this festive season.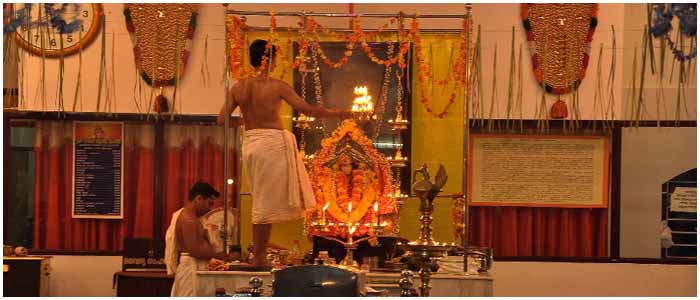 Sri Rama Navami : Sri Rama Navami is one of the important celebration at Shirdi. It was decided by one of Baba's devotee Gopal Rao Gunda who got a boy child with the blessing of Sai Baba. To celebrate Uroos function as a respect for Baba, two big flags decorated with paintings were taken in a processions through the village and finally installed at both entrance of Dwarakamayi Mosque of Sri Sai Baba. This was first done in the year 1897 with the consent of Sri Sai Baba and the day for this celebration was held on Ramanawami. Thus Muslims celebrate Uroos and Hindus Ramnavami on the same day, which was very unique to restore religious amity. Hence, we here in Sai Baba Mission, also celebrate this auspicious day with religious fervour and enthusiasm with Poojas and Bhajans to commemorate the occassion. Various bhajans and poojas are hel to commemorate this occassion.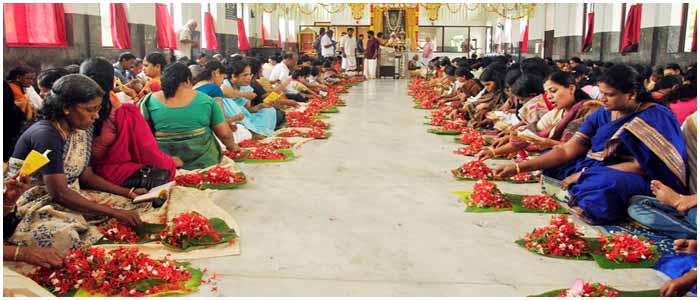 Guru Poornima : In spiritual sadhana the place of Guru or Teacher is most venerable and highest. The Guru guides the Seeker to get rid of his ignorance. An aspirant has to get himself pure from all impurities and ignorance from his body, mind and intellect before seeking self knowledge and wisdom. The teacher who helps guides the seeker is called Guru. Sai is Samarth Sadguru and we celebrate the Guru Poornima Day auspiciously to get sanctified ourselfs.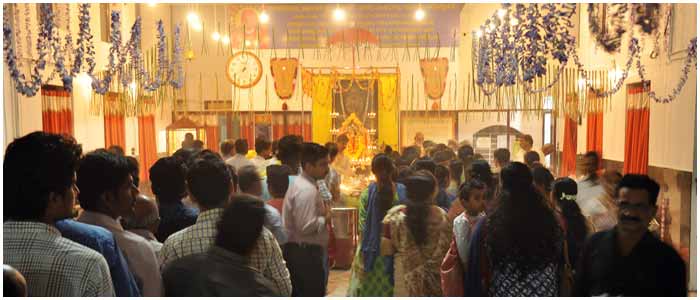 Temple Timings of Sai Baba Mission Calicut
Temple Timings : Friday - Wednesday
Temple Timings : Thursday
Temple Opening
05.00 am
Temple Opening
05.00 am
Temple Closing
08.00 pm
Temple Closing
09.00 pm
Pooja Timings
Pooja Timings
Usha Pooja
05.30 am
Usha Pooja
05.30 am
Arathi
08.30 am
Arathi
08.30 am
Madhyana Pooja / Prasad Ootu
12.30 pm
Madhyana Pooja / Prasad Ootu
12.30 pm
Annadhanam
12.40 pm
Annadhanam
12.40 pm
Sandhya Deeparadhana
07.00 pm
Bajans
06.30 pm
Sandhya Deeparadhana / Arathi
07.30 pm
Bajans
07.40 pm
Mangalaarathi
09.00 pm
Details of Pooja offering & its cost - 2017
Name of the Pooja
Amout (Rs)
Name of the Pooja
Amout (Rs)
Annadhanam
4000.00
Annadhanam with Payasam
4500.00
Annadhanam (coupon per person)
10.00
Alangaram
400.00
Archana
5.00
Ariyilezuthu
20.00
Ashtadravya Ganapathy Homam
250.00
Chorunu
50.00
Deepam Theliyikal
200.00
Ganapathy Homam
61.00
Ganapathy Pooja
10.00
Guru Pooja
50.00
Kettunira
10.00
Mahabhishekam (book 2 days in advance)
800.00
Mullamala
50.00
Neyvilaku
10.00
Oil
10.00
Paatha Pooja
50.00
Palpayasa Nivedyam
70.00
Payasadhanam
750.00
Sai Gayathriarchana
10.00
Sainamarchana
15.00
Vahana Pooja
100.00
Vivaham (varan & vadhu each)
250.00
Panjamitha Nivedyam
51.00