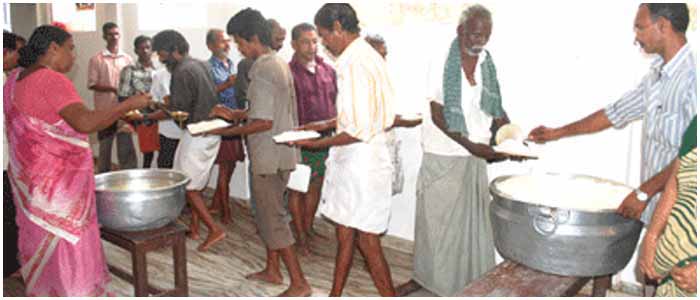 Annadhanam : Baba said that the almighty shall always protect those who provide water to thirsty, food to hungry, clothes to the naked and space for rest. Annadhanam is itself enough to avert sorrows in ones life.
We in Sai Baba Mission started daily Annadhanam since 2009 for more than 500 people which erstwhile we could manage on Thursdays and on special days only. With the Blessing of Sri Sai Baba we could provide annadhanam in Malabar area everyday.
After the noon pooja around 12.40 pm we at Sai Baba Mission open the dining hall for Annadhanam. Steamers are provided in the for cokking the food. Few committee member and devotees starts serving the food after they are blessed by the Poojari.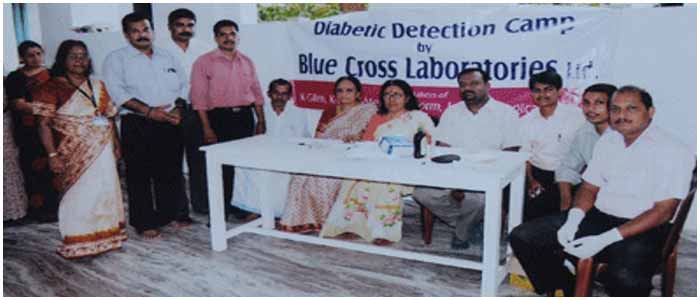 Medical Centre : In 1970 during the tenure of Sri Ramchand Kushiram, President and Dr P S Menon, Secretary a homeopath, started the free medical centre for poor and needy.
At present we provide free medicine and medical check-ups to more than 100 people every saturday at Kozhikode Sai Baba Mission with help of doctors who voluntarily provide their service to the needy. We extedn medical assistance every year to the needy and poor patients.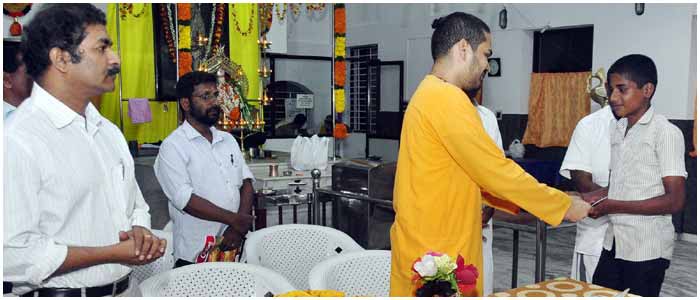 Education : "Vidhya dhaanam sarva dhanaal pradhanam"
In our Miission we provide with educational facilities for the financial backward students with our limited resource available. Every year we select students from two nearby school financial assistance from the educational endowement fund on Mahasamadhi inaugural day.